What makes us the best club in Louisiana
Find Women, Food and Fun in Our Cabaret-Style Club
SIT BACK AND RELAX AFTER WORK AT MICHAEL'S MEN'S CLUB
Whether you want to grab a bite to eat while enjoying a show or just take a load off after work, you'll find good times, great food and gorgeous dancers at Michael's Men's Club in Lafayette. Opened in 2001, we've grown into the best topless club and full-service restaurant in the south!
Regardless if you want to hold the best bachelor party your friends have ever attended or you're getting divorced and want to celebrate, you won't regret choosing Michael's Men's Club in Lafayette.
Come to the only gentlemen's club within a 45 minutes radius
Our 11,000 square feet building showcases 15 to 30 girls and offers Lafayette residents an upscale gentlemen's club to kick back and enjoy delicious food, sophisticated cocktails and fantastic exotic dancers.
Michael's Men's Club is ushering in a new era of gentlemen's clubs by focusing on burlesque-type shows and an upscale atmosphere. Gone are the days sitting in a dingy, dusty club trying to make sure you're not seen enjoying a show. Our club features gorgeous women, 11 private rooms and a fantastic ambiance.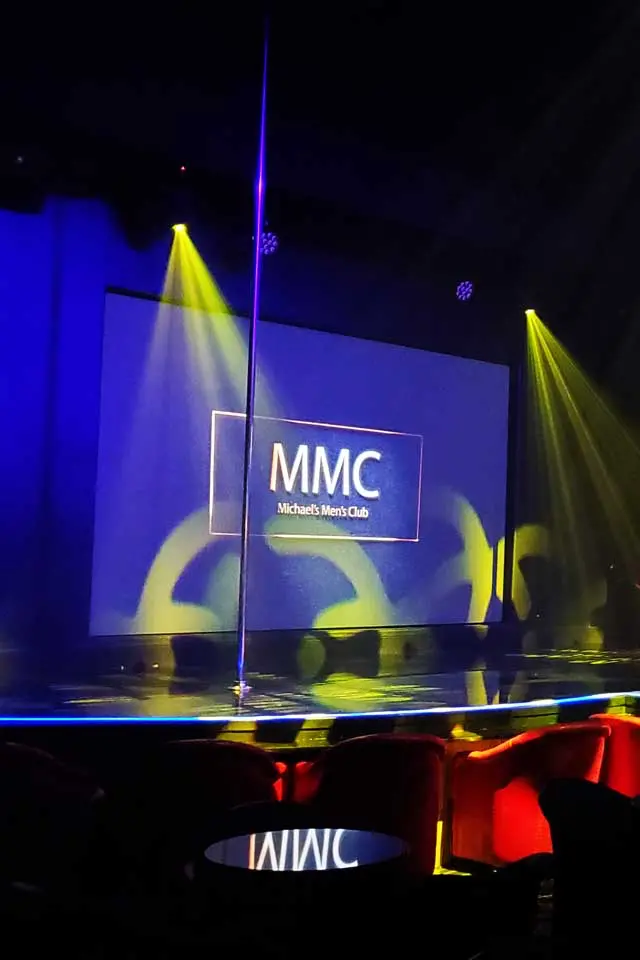 Join an exceptional team of exotic dancers and staff
Ready to be part of a fantastic team of dancers, waitresses, shot girls, hostesses and bartenders? Contact Michael's Mens Club for great career opportunities. We offer every employee and contracted entertainer an exceptional place to work and make great money.
Besides wonderful pay, Michael's Men's Club also provides free room and board and free transportation for our Travelling Dancers!
Call Michael's Men's Club in Lafayette at 337-837-2555 to ask about our job opportunities.
Join our VIP Club
Text the word
FREE to 8447892555
For the latest Party Information, upcoming events, and giveaways from Michael's Men's Club!
Sign up for our newsletter
Keep up to date and be the first to know about our promotions, and all things MMC
We care about the protection of your data and we don't spam your email.
About
Michael's Men's Club
Established in 2001, Michael's Mens Club & Restaurant is the best Gentlemens Club Lafayette, LA. And as some people say – The Best in the South! Michael's Mens Club Lafayette is a topless club and full scale restaurant.
Michael's Men's Club Lafayette offers 11,000 square feet of premier leisure and adult entertainment and is home to 15-30 girls per night. Our Girls are experienced adult entertainers and you can watch the show while enjoying great food at the same time. As an upscale nightlife alternative in Lafayette, Louisiana, Michael's Men's Club serves the finest variety of cocktails, wines and champagne. With multiple stages, VIP Rooms and nightly food and drink specials, your sure to have a great night out at Michael's Men's Club, Lafayette LA – home of fine dining and beautiful women.
Tired of the same old bars and clubs? Stop by Michael's Men's Club. Michael's Men's Club brings the decadence of the French Quarter of New Orleans to the Acadian bayou with the areas hottest women and amazing food in a chic and comfortable environment. Michael's Mens Club experienced girls are from America, Asia, Europe and South America. Michael's Men's Club regularly has new girls and will add photos and videos to the website.
Michael's Men's Club & Restaurant is the only upscale gentlemens club in Lafayette La. where you will want to see and be seen. For a more private experience, sit back and relax with a dance in one of 11 private rooms and areas. Champagne Rooms & VIP rooms are available. Looking for Bachelor party Lafayette, LA, Guys Night Out Lafayette? Michael's Men's Club & Restaurant offers an extensive menu featuring the finest in local flavors and cuisine. Happy Hour features 2 for 1 with free appetizers: Mon-Thu 5pm-7pm, Fri 3pm-7pm, Sat 6pm-8pm.
Frequently asked questions
Do you have a door fee?

Yes, door fee is $13 on Monday thru Thursday and $15 on Friday and Saturday. It starts at 7:00 p.m. and there is a two drink minimum.

What is your age limit policy?

21 and older for patrons, however you may work here if you are 18.

How much are the dances?

- Private dance area – $40.00 dances

Your hours of operation?

We're open Monday – Friday 5:00pm - 2:00am. & Sat 6:00 p.m. to 2:00 a.m.

Is Michael's full liquor?

Yes we are, we have all domestic as well as most major import beers, and premium liquors.

What is your dress Code?

No muscle shirts, no plain white t-shirts, no hoodies, no bandannas, no sweatbands, no jerseys, and no stocking caps, no shorts below the knees, no overly baggy pants with large pockets, no jogging suits.

Do you have any Specials?

Yes. We have Happy Hour Specials. Monday – Fridays from 5:00 p.m. and 7:00 p.m. Saturdays between 6:00 p.m. and 8:00 p.m.

Does Michael's serve food?

Yes. We serve a full menu of fine food until 1:00am.

Are your entertainers fully nude?

No, We are a topless club.

How many entertainers on average do you have nightly?

We have on average 15 to 30 entertainers nightly.

Do you allow photography inside your club?

No, photos and video are strictly prohibited – although if you would like group photos of your party, one of our floor hosts would be glad to assist.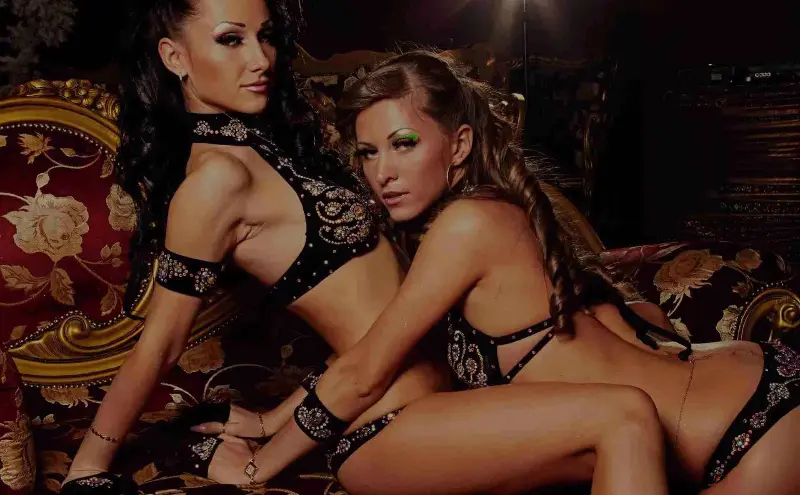 JOIN US
We are hiring now
Why work a 9-5 job earning minimum wage when you can make great money and have the time of your life? Join the crew at Michael's Mens Club in Lafayette, Louisiana and have a fantastic job in an upscale atmosphere.
Great Tips in a great atmosphere
Stop in for an Interview Today!!